International Comission of Anthropology of Food
Is an interdisciplinary network of researchers that promotes anthropological research in basic and applied research on food and nutrition; promotes a comprehensive and multidisciplinary approach to food studies; promotes and supports education and training in the anthropology of food; promotes the collaboration of anthropologists with institutions and individual experts from the related fields of study and stimulates the indigenous experience in food problems in developing countries.
MARC person of contact: Mabel Gracia Arnaiz
Rede Interinstitucional de Alimentaçao e Cultura
This network brings together researchers in nutrition, Anthropologists, Sociologists and national and international Historians, and professionals in health and society, in order to discuss food and culture, which unites as much as possible, global and local issues in order to produce and disseminate knowledge, wisdom and technologies, and contribute to the training of professionals in the field of gastronomy and culture.
MARC person of contact: Mabel Gracia Arnaiz

Is an international scientific network the field of Medical Anthropology. The objective of the network is to bring together Medical Anthropologists in order to examine theoretical, methodological and practical issues related to health and culture.
MARC person of contact: Àngel Martínez Hernáez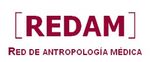 REDAM (RED Antropología Médica)
Is a scientific network in the field of Medical Anthropology open to all, but especially to researchers from Southern Europe and Latin America. This network was created and promoted at the beginning of the nineties by the DAFITS.
MARC person of contact: Josep Maria Comelles
Expert advisory group meeting on cultural contexts of health and well-being de la World Health Organization. Regional Office for Europe
Is a multidisciplinary scientific network organized by WHO-Europe to promote the study of the relationship between health and culture.
MARC person of contact: Àngel Martínez Hernáez

Social Services, Welfare State and Places. The restructuring of social services in Europe and its impacts on social and territorial cohesion and governance. (2011-15). COST - European Cooperation in Science and Technology
Since the 1990s, social services have undergone major restructuring processes and cuts throughout Europe by undergoing commoditization processes with the outsourcing of services to private and third sector suppliers. The recent economic crisis has refocused the interest of social services on the European agenda. This Action has put in contact the institutions working on these issues in the different European States to address five perspectives: cost / efficiency, democratic governance, social and territorial cohesion, work and gender.
MARC person of contact: Blanca Deusdad Ayala
Ageism - a multi-national, interdisciplinary perspective (2014-18). COST - European Cooperation in Science and Technology
Ageism can be synthesized as the social construction, often negative, of the aging process. Ageism has negative consequences for individuals, their families and the society itself. The objectives of Ageism are to make visible the behavior based on values of age discrimination and to allow older people to develop their full potential. This is carried out through interdisciplinary work and establishing international collaborations between civil society, administrations and the elderly.
MARC person of contact: Blanca Deusdad Ayala