Alves, P. & Souza Minayo, Maria Cecilia de, (comps.) 1994. Saúde e Doença. Um olhar antropológico. Rio de Janeiro, Fiocruz.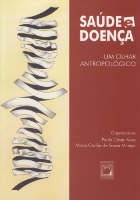 ---
Anderson, R., Fort W., Harcourt B., 1996. Magic, Science and Health. The Aims and the Achievements of Medical Anthropology. Fort Worth, TX [etc.]: Harcourt Brace College Publisher.
---
Augé M. & Herzllich, C., 1984. Le sens du mal: anthropologie, histoire, sociologie de la maladie. Aug Paris: Editions des Archives Contemporaines.

---
Baer, Hans A. (1987,1992). Encounters with biomedicine. Case studies in Medical Anthropology. Montreux, Gordon & Breach.

---
Benoist, Jean (comp.) 1996. Soigner au Pluriel. París, Karthala.

---
Brown P. J., ed., 1998. Understanding and Applying Medical Anthropology. Mountain View, Calif. [etc.]: Mayfield.

---
Csordas, T. J., 1994. Embodiment and experience: the existential ground of culture and self. Cambridge: Cambridge University Press.

---
Diasio, Nicoletta, 1999. La science impure. Anthropologie et médecine en France, Grande-Bretagne, Italie, Pays-Bas. París, Presses Universitaires de France.

---
Farmer. Paul [1992] 1996. Sida en Haïti. La victime accusée. París, Karthala.

---
Frank, Arthur W., 1995. The Wounded Storyteller. Body, Illness and Ethics. Chicago, University of Chicago Press.

---
Rubel, Arthur J.; O'Nell, Carl W.; Collado Ardón, Rolando, 1989. Susto, una enfermedad popular. México, Fondo de Cultura Economica.
---
Pfleiderer, B.; Bibeau, G. (eds.) 1991. Anthropologies of Medicine. A Colloquium on West European and North American Perspectives. Braunschweig, Vieweg.
---
Samson C., 1999. Health Studies. A critical and Cross-Cultural Reader. Oxford [etc.]: Blackwell.
Tras su etapa fundacional, la antropología médica tuvo dos décadas de una importante producción teórica, que se ha proyectado más allá de sus límites en temas como la alimentación, la psiquiatría, los estudios de género y en general en todos los estudios culturales relacionados con minorías dependientes en una u otra medida. De un modo esquemático, se suele relacionar este periodo con la existencia de dos grandes corrientes, una identificada como clinically applied anthropology y otra como critically applied anthropology, pero que también podría definirse en torno a la dualidad antropología de la medicina y antropología en la medicina.
Sin embargo, la diversidad de centros de producción de conocimiento en los cinco continentes permite relativizar ese modelo. Esto conduce a que las vitrinas cinco y seis -centrada en la antropología producida en España- tengan una especial complejidad en su composición. Entre ambas mostramos apenas dos décadas de producción internacional y española resumidas en un centenar de documentos. El criterio ha sido priorizar manuales, readers, monográficos de revistas publicados hasta el año 2000, y la presentación de las revistas específicas con amplios contenidos de antropología médica para lo cual hemos prescindido de límites temporales. Hemos priorizado los materiales más antiguos para resaltar el proceso de visibilización progresiva de la disciplina.
La estructura de esta vitrina se basa en dos colecciones de libros: los de la serie Culture, illness and healing que editó Arthur Kleinman, y la serie Theory and Practice in Medical Anthropology and International health editada por Susan Di Giacomo (URV). Junto a una representación significativa de ambas hemos incluido prácticamente todos los manuales publicados en distintas lenguas y obras singulares y que nos han parecido representativas de los distintos centros de producción en América Latina, América del Norte y Europa. El último libro es un estudio histórico sobre cuatro tradiciones en antropología médica en Europa (Italia, Reino Unido, Países Bajos).
---
Frankenberg, R., 1992. Time Health and medicine. London: Sage Publications.
---
Geest, Sjaak van der; Reynolds Whyte, S. (comps.) 1988. The context of medicines in developing countries. Studies in Pharmaceutical Anthropology. Dordretch, Kluwer Academic Publishers.
---
Gonseth, Marc-Olivier (comp.) (1993-1994) Les frontières du mal: approches anthropologiques de la santé et la maladie. Berna, Etnologica Helvetica.o C.
---
Good, Byron J., 1994. Medicine, rationality and Experience. An Anthropological Perspective. Nueva York, Cambridge University Press.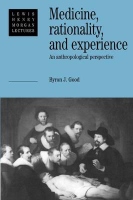 ---
Hahn, Robert A.; Gaines, Attwood , comps., 1985. Physicians of western medicine. Anthropological Approaches to Theory and Practice. Dordretch, D. Reidel Publ.
---
Helman, Cecil G. [1984] (1990). Culture, Health and Illness. Londres, Wright.
---
Holden, Pat; Littlewood, Jenny (eds.) 1991. Anthropology and nursing. Londres, Routledge.
---
Inhorn, Marcia C.; Brown, Peter J. (eds.) 1997. The Anthropology of Infectious Disease. International Health Perspectives. Amsterdam, Gordon & Breach.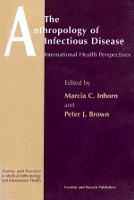 ---
Scheper- Hughes, Nancy, 1992, Death Without Weeping. The Violence of Everyday Life in Brazil. Berkeley, Ca., University of California Press.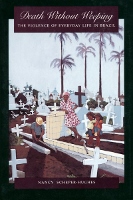 ---
Seppilli, Tullio (comp.) 1989. Le Tradizioni Popolari in Italia. Medicine e Magie. Milan:Electa.
---
Simons, Ronald C.; Hughes Charles C., eds., 1985. The Culture-Bound Syndromes. Folk Illnesses of Psychiatric and Anthropological Interest. Dordretch, Reidel.
---
Johnson, Thomas M.; Sargent, Carolyn F., 1990. Medical Anthropology. Contemporary Theory and Method. Nueva York, Praeger.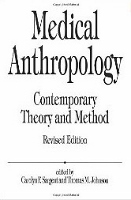 Kleinman, Arthur, 1988. The Illness Narratives. Suffering, Healing and the Human Condition. Nueva York, Basic Books.
---
Lanternari, Vittorio; Ciminelli, María L. (comps.) 1998. Medicina, magia, religioni, valori. 2vols. a. Nápoles, Liguori Editori.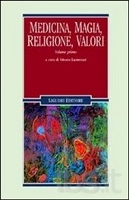 ---
Leslie, Charles; Young, Allan (eds.) 1992. Paths to Asian Medical Knowledge. Berkeley, Ca., California University Press.
---
Lock, Margaret; Kaufert, Patricia A., 1998. Pragmatic women and body politics. Cambridge, Cambridge University Press.
---
Marsella, Anthony; White, G., 1984. Cultural Conceptions of Mental Health and Therapy. Dordretch, D. Reidel Publishing Company.
---
Menéndez, Eduardo L., 1990. Morir de alcohol. Saber y hegemonia medica. México, Alianza Editorial Mexicana.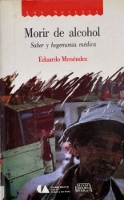 ---
Menéndez, Eduardo L., 1990. Antropología Médica. Orientaciones, desigualdades y transacciones. México, CIESAS.
---
Pandolfi, Mariella (comp.) 1996. Perchè il corpo. Utopia, sofferenza, desiderio. Roma, Meltemi.
---
Retel-Laurentin, Anne (comp.) 1987. Etiologie et perception de la maladie dans les sociétés modernes et traditionnelles.. París, L'Harmattan.
---
Romanucci-Ross, Lola; Moerman, Daniel; Tancredi, Laurence (comps.) 1983. The Anthropology of Medicine from Culture to Method. Nueva York, Bergin & Garvey Publishers.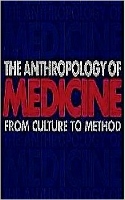 ---
Taussig, Michael, 1987. Shamanism, Colonialism and the Wild Man. A study in terror and healing. Chicago, The University of Chicago Press.4.9.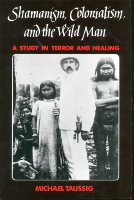 ---
Van Der Geest, S., Rienks, A., 1998. The Art of Medical Anthropology. Readings. Amsterdam: Het Spinhuis.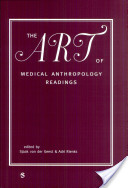 ---
Zimmermann, Francis, 1989. Le discours des remedes au pays des epices. París, Payot.