Moragas Fernández, Carlota M.Sc. Ph.D.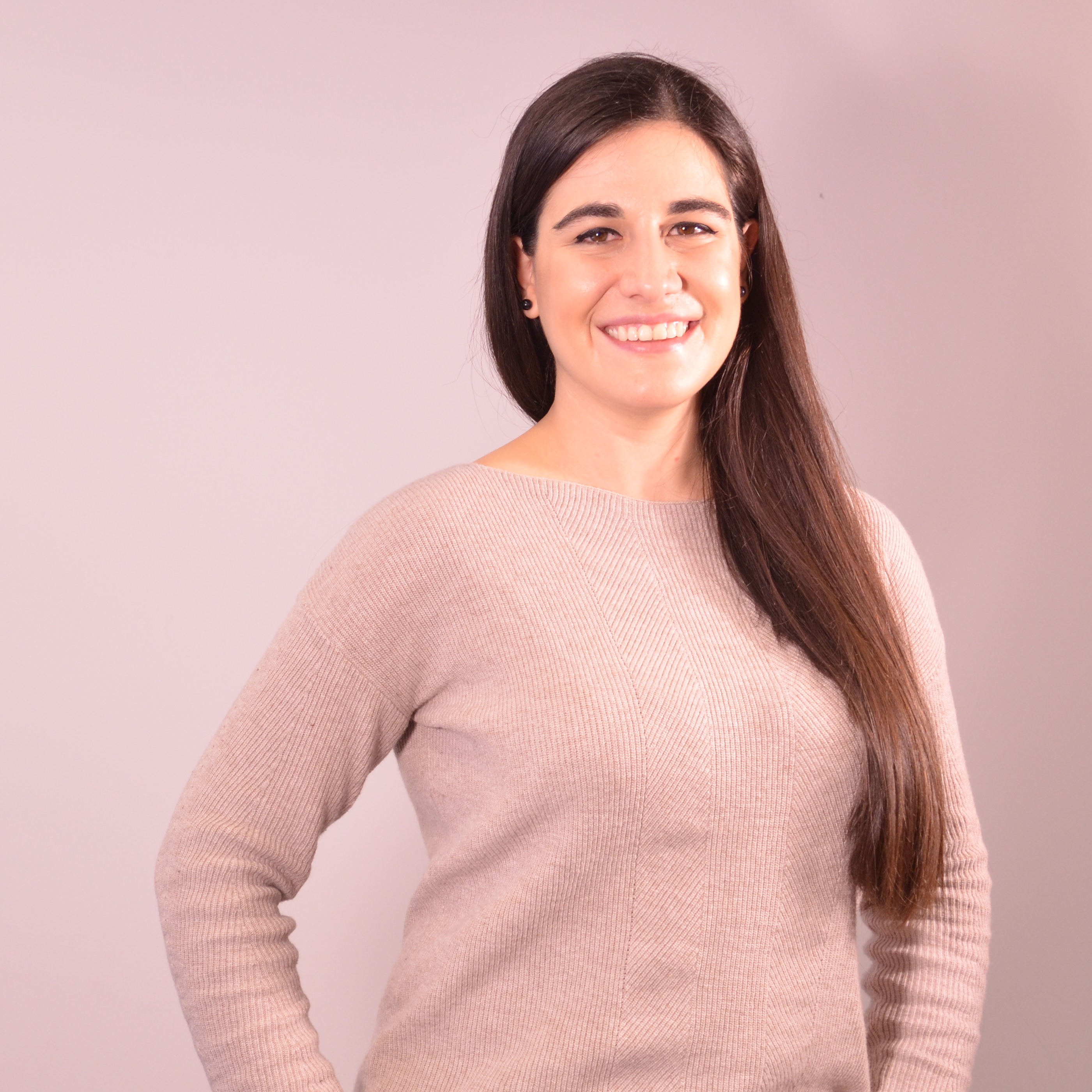 Carlota holds an international Ph.D. in Anthropology and Communication and Principal Editor of the Catalan Journal of Communication and Cultural Studies. She obtained a Bachelor's Degree in Advertising and Public Relations and a Bachelor's Degree in Journalism at the Universitat Rovira i Virgili and is an M. Sc. in Strategic Communication in the Risk Society at the same institution. Moragas-Fernández has participated in the R+D (Excellence) Project 'The role of metaphor in the definition and social perception of conflictive issues. Institutions, media, and citizens (CSO2013-4166-P)' and the EYTO (European Youth Tackling Obesity) project, funded by the Executive Agency for Health and Consumers. She is currently engaged in the 'Monitoring Catalonia's image broadcast by the international media (2020)' project, funded by the Public Diplomacy Council of Catalonia - DIPLOCAT, and in the INNOTUB project, funded by the EU program INTERREG POCTEFA 2014-2020. Her research focuses on political communication and discourse analysis, as well as on the changes brought by the 2.0 environment to the public sphere and the articulation of public opinion. Carlota Moragas Fernández
carlotamaria.moragas@urv.cat
Morales, Nicolás M.D. M.Sc.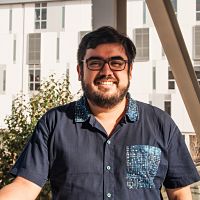 Dr. Morales has a medical degree from Universidad de Santiago (Chile) and holds a Master in Social Anthropology from Centro de Investigaciones y Estudios Superiores en Antropología Social (CIESAS), Mexico City. Currently he is a PhD Student in Anthropology and Communcation, at the Universitat Rovira i Virgili, with a research titled "Towards a political anthropology of mental health. From asylum to activism in Sourthen Area of Santiago, Chile (1968-2018)". Has developed qualitative research projects focused on indigenous mental health (Tarapacá, Chile), everyday violences against children in urban spaces (Iztapalapa, Ciudad de México) and effects on the subjectivity of Relatives of Disappeared-Detainees confronted to forensic evidences (Paine, Chile).
nicolasmoraless@gmail.com
Moreras Palenzuela, Jordi M.Sc. Ph.D.
Jordi received his Doctorate in Anthropology from URV (2009) and his Masters in Euro-Arab Studies (University of Girona, 1993). From 1995 and 2001 he was coordinator in the area of migration for the Barcelona Center for International Affairs (CIDOB) and, from 2002 and 2003, he was in charge of studies for the Secretariat of Religious Affairs of the Generalitat of Catalonia. He has published eight monographs and several articles in magazines such as The Muslim World, Ethnology Magazine of Catalonia, Archive of Ethnography of Catalonia, International Affairs, Migrations or Revue Européenne des Migrations Internationales, among others.
jordi.moreras@urv.cat

Research Professor in the Catalan Institute of Research and Advanced Studies (ICREA). He is also Visiting Professor at the Department of Global Health and Social Medicine of King's College, London. Francisco received a MA from Universidad Complutense in Madrid (1986) and a PhD in Philosophy from Bielefeld University (1995). He was full professor at the Institute for Social Medicine of the State University of Rio de Janeiro (1999-2021); and Associate Professor at the Federal University of Goiás in Brazil (1996-1999). He was visiting professor at the Max Planck Institute for the History of Science in Berlin, Bielefeld University, Oldenburg University, University of Buenos Aires, Center for Human and Social Sciences at CSIC in Madrid, University of Campinas, and Fluminense Federal University in Brazil. Francisco´s research examines the interactions between global biopsychiatry and local psychiatric epistemologies; the revitalization of social medicine as a vital intersection of social sciences, medical practice and policy; the interfaces between the brain sciences and the human and social sciences; the role of neuroscientific theories in the construction of personal and social identities; the pragmatic negotiation of psychiatric diagnosis; and the emergence of new forms of solidarity and mutual aid in the context of the health and economic crisis of the COVID-19 pandemic.
fjortega2@gmail.com
Pastor Gosalbez, María Inmaculada Ph.D.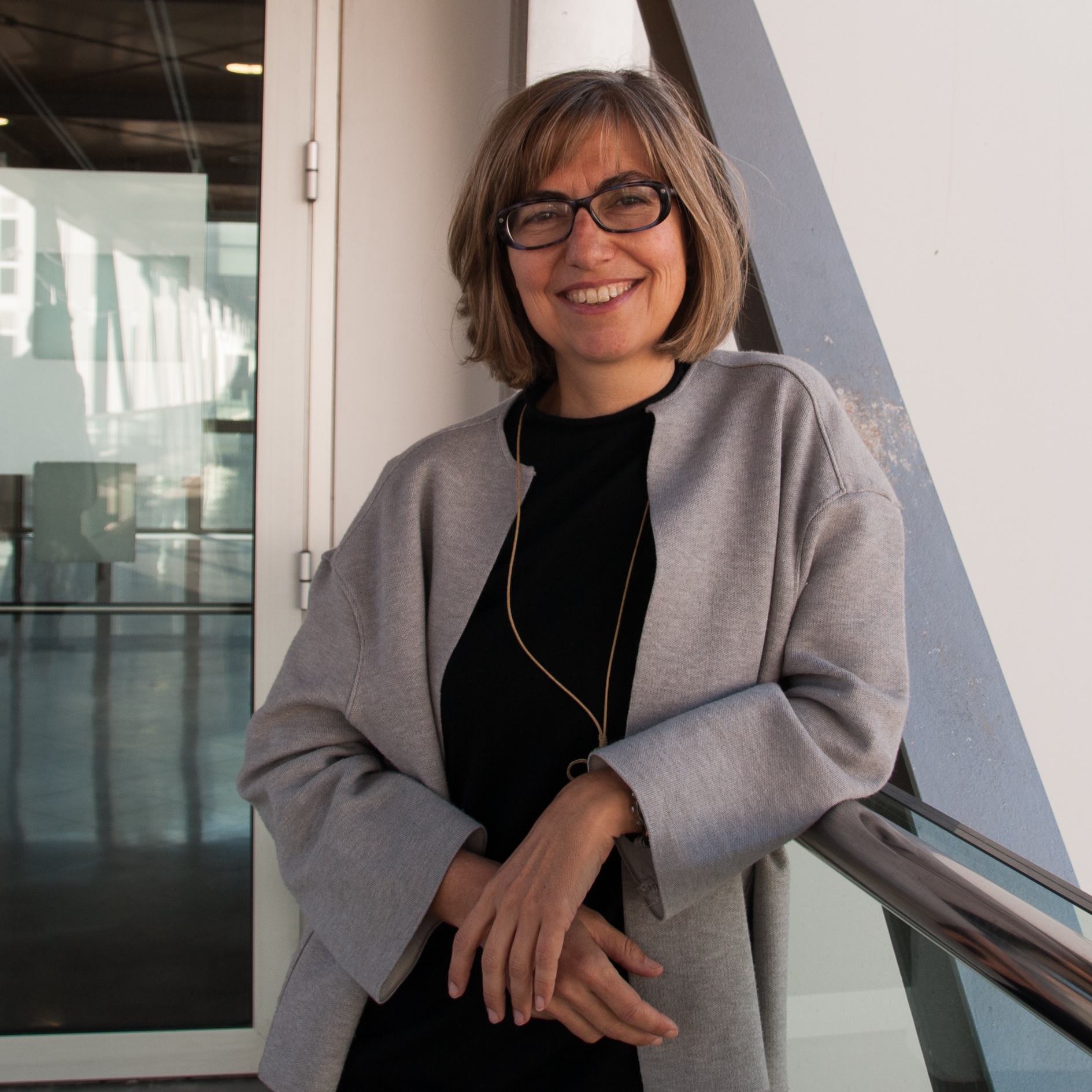 Maria is a full professor of Sociology at the Universitat Rovira i Virgili and since 2007 has been Director of the Equality Observatory. She holds a Ph.D. in Sociology from the Autonomous University of Barcelona and received the Doctoral Thesis Prize from the Economic and Social Council of Spain in 2006 for her thesis "Private management in Public Administration? The case of hospital health services in Catalonia". At the moment she directs 'G-NET, Equality training network: EU contributions to gender mainstreaming and citizenship of Erasmus + Program. She is also part of the Interuniversity Institute for Women and Gender Studies (iiEDG) of Catalonia. She is an evaluator of different scientific journals and has participated in several national and international congresses with a hundred papers and communications. Inma has also published more than 70 contributions between articles in magazines, books and book chapters.
inma.pastor@urv.cat
Jordi Prades holds a Ph.D in Communication (URV 2015), a master in Environmental Law (URV, 2011) and a BA in Journalism (UAB, 1995). His research interests are related to both risks and benefits communication practices, including meaning making processes, risk perception, public participation, and conflict management, focusing on topics such as the environment, food, health and biotechnology. He participated in several European and Spanish projects about communication and climate services (INDECIS), climate change (METAFPERCOM), urban pollution (ACEPTA), chemical emergencies, and food (FoodRisC, EYTO). As a journalist, he worked in several mainstream media and official bodies. He is a member of the Asterisc Communication Research Group.
jordi.prades@urv.cat​
Carmina is a social worker, psychologist and doctor in Social and Cultural Anthropology with the thesis "Supervision in social intervention" Extraordinary Doctorate award. Professor in the Social Work Degree; Master in Innovation in Social and Educational Intervention; Master in Urban Anthropology, Migrations and Social Intervention and Postgraduate in Community Mental Health and Supervision in the field of care for people. She directs the Interuniversity Doctoral Program in Social Work. Within the framework of the Rovira i Virgili University of Tarragona. Spain. She collaborates with more than 80 institutions, social welfare and health programs in supervising teams of professionals. Author of the book: "Supervision in social action. An opportunity for the well-being of professionals" and more than 25 articles including "Ten proposals to take care of oneself and care in the social professions. Towards the construction of a culture of care in professionals".
carmina.puig@urv.cat
Ramírez Hita, Susana M.Sc. Ph.D.
Susana holds a PhD in Social and Cultural Anthropology at the URV, with specialty in Medical Anthropology (2003). Degree in Social Anthropology (Univ. Nacional de Misiones, Argentina). She works in the field of Medical Anthropology and her most important research has been developed around health conditions of different populations: Gypsies (Spain and France), Quechua Indians (Bolivia) and, currently, Shipibo communities in the Peruvian Amazon. Among her most outstanding books are: Intercultural Health. Criticism and Problematization from the Bolivian Context (ISEAT, La Paz, 2011) and Between Narrow Streets. Gypsies: practices and medical knowledge (Bellaterra, Barcelona, 2007), among others.
susana.ramirez@urv.cat
Riccò, Isabella Ph.D.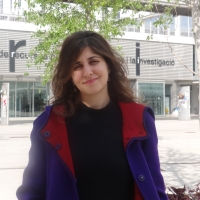 Isabella holds a Master's in Cultural Anthropology and Ethnology (2011- Alma Mater Studiorum of Bologna) and Ph.D in Medical Anthropology (2017, Univeristat Rovira I Virgili) with a thesis on the therapeutic pluralism in Catalonia and Emilia Romagna (Italy), visiting student at Oxford University's School of Anthropology and Museum Ethnography (2016-2017). Since 2017 she is working as postdoctoral researcher in several European projects (Horizon 2020 and Erasmus +) focused on ageing, co-creation, citizens participation, digitalization and education. Currently she is working at the Department of Psychology and Education of UOC University as research assistant in the Erasmus+ project Digitel pro. She is the secretary of the anthropology association l'ITA of Tarragona.
isabella.ricco@urv.cat
Dr. Romaní holds a doctorate in History (Cultural Anthropology) from the UB (1982). He was director of the Department from 2001 to 2004. At the URV, he has also been the coordinator of the official Master's Degree in Medical Anthropology and International Health (2006-2010) and the Interuniversity Master's Degree in Medical Anthropology and Global Health (2012-2016), as well as director of the MARC (2015-16). Member of the steering committee of the Interuniversity Master's Degree in Youth and Society since its inception (2008/09). President, from 2002 to 2012, of the NGO GRUP IGIA, dedicated to interdisciplinary reflection and participation on drugs and health, with a special presence in Southern Europe and Latin America. He has been a pioneer in Spain in the use of biographical methodology, as well as in the study of drug use, and youth groups. In addition to research and studies on health and drugs (many of them applied), he has worked on youth cultures and different aspects of social marginalization; and more recently, in the relationship between science and drug policy. Collaborator of public and private institutions, national and international.
oriol.romani@urv.cat
Sendra Toset, Anna M.Sc. Ph.D.
PhD in Anthropology and Communication from Rovira i Virgili University (URV). She holds a master's degree in Strategic Communication in the Risk Society (URV), and a bachelor's degree in Journalism (URV) from the same institution. She's also a member of the research groups ASTERISC (URV) and Entrepreneurship, innovation and design in media (OsloMet). Her research focuses on studying healthcare digitalization and the patient-provider relationship from the perspective of media and communication studies, especially in the context of social media. In 2021 she co-edited a special issue for Catalan Journal of Communication and Cultural Studies entitled "The breakthrough of digital health: Communication as the catalyst of the transformation of care". After working for 1 year at the University of Ottawa (Canada) as a postdoctoral fellow, she is currently working as a project manager at the Faculty of Information Technology and Communication Sciences of Tampere University (Finland).

anna.sendratoset@tuni.fi
Vallverdú Vallverdú, Jaume M.Sc. Ph.D.
Jaume holds a PhD in Social and Cultural Anthropology from Rovira i Virgili University (1997). Since 1999 he has worked the University since 1999, and as a part-time professi at Open Univ. of Catalonia, since 2001. His main research areas of interest are religion and religious movements, as well as politics and social movements. Since 2006, member of the Research Group on Body Anthropology (Milà i Fontanals Institution, CSIC). He has developed research projects in Spain about the Hare Krishna movement, in Mexico about Pentecostal Protestantism and in Brazil about the Movement of Landless. Other projects addressed processes of political-religious conflict, and indigenous movement in Latin America. Current coordinator of the Department's Undergraduate Programme on Anthropology and Human Evolution.
jaime.vallverdu@urv.cat
Ventura, Laia M.Sc. Ph.D.
Laia Ventura Garcia has a PhD in Anthropology and Comunication and MSc in Medical Anthropology from the Rovira i Virgili University (URV); BA in Social and Cultural Anthropology and BA in Psychology from the University of Barcelona. I am an Adjunct Lecturer at the URV, Collaborating Teacher at the Autonomous University of Barcelona, and researcher at the Medical Anthropology Research Center. I belong to the Social Anthropology Research Group (2014 SGR 308), and I have participated and currently participate in different health research and intervention projects founded by the European Comission (FP-7), Martí Franquès doctoral grants, the Spanish Ministry and the Fondo Supera COVID-19. My main interest areas are health inequities, public health, infectious and chronic illnesses, sexual and reproductive rights.
laia.ventura@urv.cat
Vidal, Fernando Ph.D.
Senior Researcher in the Catalan Institute of Research and Advanced Studies (ICREA). Born in Buenos Aires, Fernando received degrees in Psychology, History, and Philosophy of Science at Harvard University, Université de Genève, and Université de Paris. He has a Doctorate from the University of Geneva (1988) and a Habilitation from the École des Hautes Études en Sciences Sociales (EHESS), Paris. He has worked on the history of human sciences and the sciences of the mind / brain from early modernity to the present. He has among other obtained a Guggenheim Fellowship, and has been visiting researcher, at the American Academy in Rome, Harvard University and the Brocher Foundation, as well as visiting professor in Argentina, Brazil, France, Mexico, Japan and Taiwan. Prior to his appointment as ICREA Professor in 2012, he was permanent senior researcher at the Max Planck Institute for the History of Science, Berlin. He is an associate member of the Alexandre Koyré Center (EHESS, Paris) and a member of the Europaea Academy.
fernando.vidal@urv.cat
Zafra Aparici, Eva M.Sc. Ph.D.
Eva holds a PhD in Social and Cultural Anthropology (Univ. of Barcelona, 2007), a Masters in Medical Anthropology (Rovira i Virgili Univ., URV, 2002) and Bachelors in Social and Cultural Anthropology (URV, 2000). She received her B.S. in Nursing (Univ. of Valencia, 1998). She did residency in the Institute of Nursing and Health Care (Tampere, Finland), Universidad Autónoma Metropolitana - Xochimilco (Mexico), University of Buenos Aires (Argentina) and Université Moulay Ismail (Morocco). Currently she is Researcher at the Food Observatory (Scientific Park of the University of Barcelona), since 2006 has been Professor at the Rovira i Virgili Univ. since 2006, and forms part of Social Anthropology Group (GAS).
eva.zafra@urv.cat
Joana holds a PhD in Greek Philology from Univ. of Barcelona. Currently she is Professor of Greek Philology of the URV. Her research interests are: Greek Medicine and Gender Violence in Greece based on literature and mythology. Member of the consolidated research group "Creation and Thinking of Women" (2014 SGR 44). She has translated some of Galen's works into Catalan (URV Publications) and Spanish (ed. Gredos).
majoana.zaragoza@urv.cat
Zarzoso, Alfonso Ph.D
Alfonso holds a Phd in History at the Pompeu Fabra University in Barcelona. Nowadays he works as director and curator of the collections of the Museum of the History of Medicine in Catalonia. He is an associate professor at the Universitat Rovira i Virgili in Tarragona and teaches in the Interuniversity Master's Degree in History of Science at the University Autònoma de Barcelona-Universitat de Barcelona and in the Master's Degree in History of Science at the López Piñero Interuniversity Institute in València, and in the Master of Scientific Illustration in Natural Sciences of the University of Girona. Since 2001 he has been the curator of numerous exhibitions and develops an intense activity in the rescue of the health heritage in Catalonia. He has continuously participated in research projects on the history of medicine in Catalonia since 1995, publishing results in the form of books and journal articles. His research is focused on the material culture of medicine, the construction of the working world of health in contemporary Catalonia, and scientific culture in science museums. He has co-edited with Paloma Fernández the monograph "A mixed model of hospital services: Catalonia, 1870s-2010s" (Journal of Evolutionary Studies in Business, 2021), with Maribel Morente the book "Cuerpos Representados. Objetos de ciencia artísticos en España, siglos XVIII-XX" (Gasteiz, Sans Soleil, 2020) and with Josep Barceló-Prats the book "Barcelona Hospitalaria" (Barcelona, ​​Pòsits-MUHBA, 2022).
azarzoso@museudelamedicina.cat