Apud Peláez, Ismael Eduardo M.Sc. Ph.D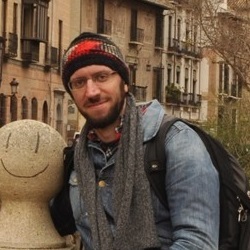 Ismael holds a Ph.D. in Anthropology and Communication from Rovira i Virgili University, a Master in Scientific Research Methodology from the National University of Lanús (Argentina) and Bachelor of Psychology and Bachelor of Anthropological Sciences, both from the University of the Republic (Uruguay). He is a researcher in the National System of Researchers of the National Agency for Research and Innovation (Uruguay). He is currently a professor at the Faculty of Psychology of the University of the Republic, where he performs teaching and research tasks. In teaching he teaches courses on research methodology (including ethnographic method), as well as interdisciplinary subjects in psychological anthropology, medical anthropology, among others. In research he carries out activities in two lines of research. The first as co-director of Arché, a group of interdisciplinary studies on psychedelics (https://arche.ei.udelar.edu.uy/); the second under the Mixed Ethnographies and Psychometry research project, where Buddhism is studied in Uruguay.
ismaelapud@psico.edu.uy
Béhague, Dominique P.
Dominique P. Béhagueis is a social anthropologist and critical health scholar. She is Associate Professor and Director of Undergraduate Studies at the Department of Medicine, Health and Society at Vanderbilt University and Reader at the Department of Global Health & Social Medicine at King's College London. She holds a BA and MA in Anthropology from Bryn Mawr College, a PhD in Social Anthropology from McGill University, and an MSc in Epidemiology from The London School of Hygiene and Tropical Medicine. Her research in southern Brazil explores the intersection of psychiatric reform, social movements, and the emergence of "adolescence" as an object of psycho-developmental expertise and life-cycle epidemiology. She co-designed the longitudinal ethnographic sub-study the 1982 Pelotas Birth Cohort run by Federal University of Pelotas, one of a handful of interdisciplinary cohort studies taking place in a country in the so-called Global South. She has also researched the politics of evidence-based efficacy models in global health decision-making. Her research has been funded by the US National Science Foundation, the Fulbright Foundation, WHO, PAHO, the UK Economic and Social Research Council, and the Wellcome Trust. She has published in a range of anthropology and social science journals and has edited or co-edited three special issues in Culture, Medicine and Psychiatry (2008), Social Science and Medicine(2015), and Medical Anthropology Quarterly (2020).
dominique.behague@vanderbilt.edu

Bernal, Mariola Solano, M.A., Ph.D
Mariola holds a PhD in Medical Anthropology from Universitat Rovira i Virgili, and a Postgraudate Degree in Sociology and Psychology, from the Universitat de Barcelona, a Masters in Transcultural Spirituality (Universitat Ramon Llull), and Diploma of Chinese Language and Culture (Nanjing and Kunming University). She has developed her teaching and research career mainly in the field of mental health and migration, and in social inequalities in health. Mariola has been an associate professor in the Faculty of Sociology of the University of Barcelona, a collaborator in the Faculty of Psychology, at the same university, as well as in the Departament d'Antropologia, Filosofia y Treball Social of the Universitat Rovira i Virgili. She has worked in the group of social determinants of health of the CIBER of Epidemiology and Public Health from the Andalusian School of Public Health. Among her interests focus on deepening the study of spiritual health as a determinant of health, and she also gives lectures and courses on the promotion of spiritual health.
mariola.bernal.solano@gmail.com
Boero, Verónica, Ph.D
Veronica received her Doctorate in Social Psychology from Univ. Autonoma de Barcelona in 2017. She holds a Masters in Psychoanalytic Psychotherapy (UB, 2010) and in Medical Anthropology and International Health (URV, 2012). Since 2011 she has been coordinating tasks in for the Masters degrees in psychoanalysis at UB, and working as a Psychotherapist. Her research interests are in the relationship between biopolitics and the conceptualization of childhood and parenting, in the contemporary world.
verinboero@gmail.com
Bouso, José Carlos PhD
José Carlos is a Clinical Psychologist and doctor in Pharmacology. He has developed his scientific activity at the Autonomous University of Madrid, at the IIB-Sant Pau Biomedical Research Institute in Barcelona and at the Hospital del Mar Medical Research Institute of Barcelona (IMIM). During this time, he developed studies on the therapeutic effects of MDMA ("ecstasy") and psychopharmacological studies on the acute and long-term neuropsychiatric effects of many substances, both of synthetic and plant origin. Since 2012 he is the Scientific Director of the ICEERS Foundation where he directs and supervises studies on the potential benefits of psychoactive plants, mainly cannabis, ayahuasca and ibogaine, with the aim of improving public health. He is the co-author of numerous scientific articles and of several books and book chapters. His current lines of research include Global Mental Health and the role that psychoactive plants of traditional use play in it.
Carceller, Natàlia, M.Sc.; Ph.D.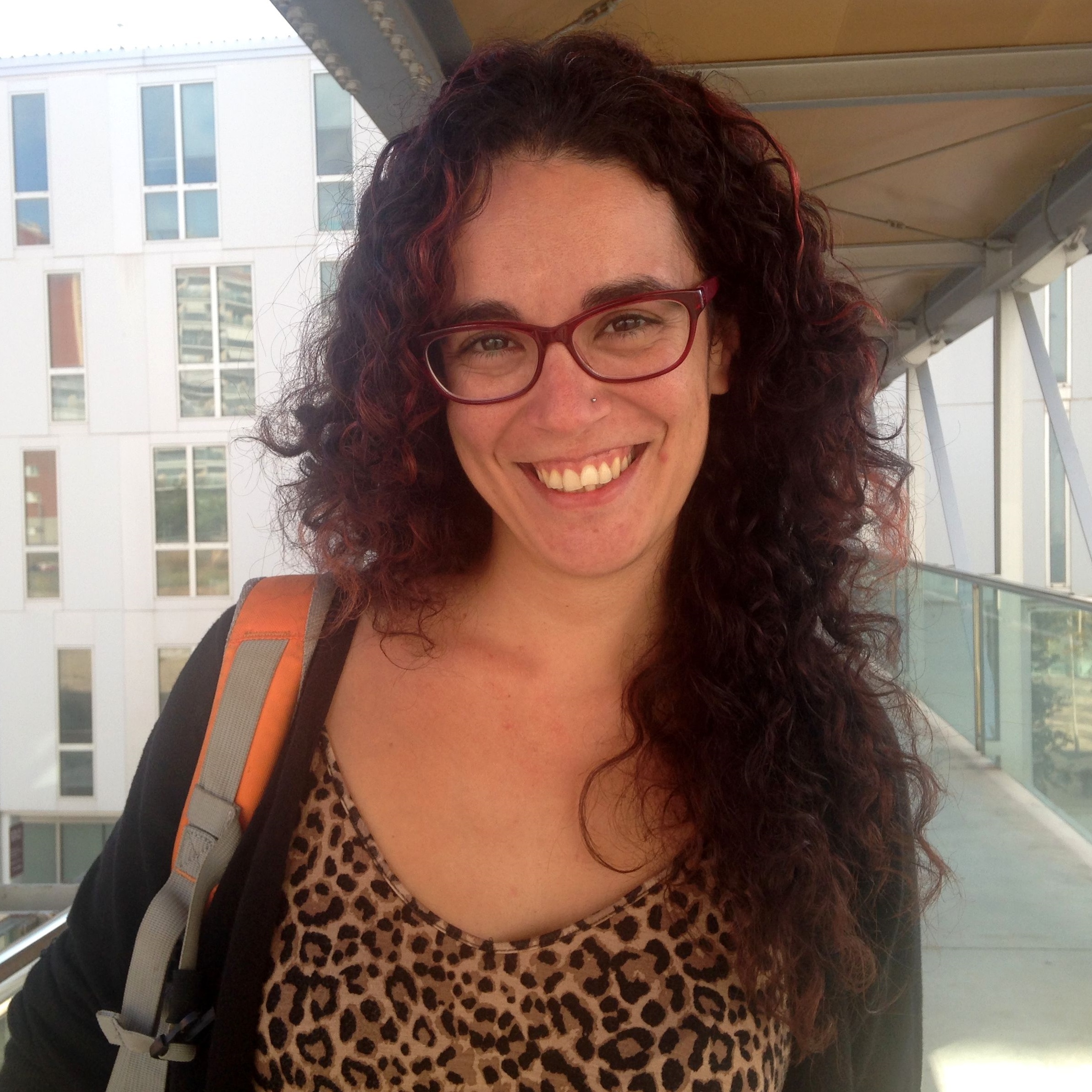 Natàlia holds a Doctorate in Medical, Social, and Cultural Anthropology with International Mention (2017), a Master's Medical Anthropology and International Health (2011) and a Degree in Social and Cultural Anthropology from the URV (2009). She received her Psychology degree form the University Jaume I with a specialization in Drug Addiction and Systemic Family Therapy (2007). Natàlia is a Consultant Professor in Graduate Collective Mental Health at the UOC. Since 2010 she has worked as a researcher and technical research coordinator in numeros research projects. Her lines of work are: adolescents, youth, mental health, emotional discomforts, gender, drugs, participatory action research.
carcellermaicas@gmail.com
Cardona Rodas, Hildermnan, Ph.D.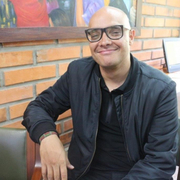 Hildreman holds a Doctorate in Anthropology from the Rovira i Virgili University of Tarragona (Spain). He obtained his Masters in History from the National University of Colombia, Medellín. Currently he works as a full-time professor and researcher at the University of Medellín, where he is a member of the Education, Society and Peace research group and editor of the Social Sciences and Education magazine. Hildreman is the conductor of the radio program Conversions Convergentes (http://www.frecuenciau.com/conversaciones-convergentes/). He has been a professor at Eafit University, Universidad Pontificia Bolivariana, Universidad de Antioquia and Universidad Nacional de Colombia. He has been a visiting professor at the Federal University of Latin American Integration (Foz do Iguacu-Brazil), University of Buenos Aires (Argentina), Autonomous University of the State of Mexico (Toluca-Mexico) and Universidat Rovira i Virgili (Tarragona-Spain). Author of books Naked experiences of order. Deformed and monstrous bodies; Historian's office. Approaches and practices; On the other side of the body. Biopolitical studies in Latin America (co-authored with Dr. Zandra Pedraza); and historian's office. Approaches and practices; Body narratives of violence and aesthetics of pain and Peace and corporality. Aesthetic acvenings of the art of asking.
hcardona@udem.edu.co
Ciannameo, Anna, M.Sc.; Ph.D.
Anna received her joint-PhD in Science, Technology and the Humanities from the University of Bologna and in Anthropology for the Rovira i Virgili University of Tarragona (2014). For her Postdoctoral thesis she conducted an ethnographic analysis and social epidemiological study on the Latin American migration to Italy and the management of tropical infections, observation in a hospital (2015). Snce 2007 she has been a researcher since 2007 in the Center d'Estudis i Investigació in International and Intercultural Health (CSI) of the University of Bolonga. Currently she collaborates on projects at the Research and Innovation Service of the Local Sanitary Authority of Reggio-Emilia (AUSL-RE, Italy).
annaciannameo@gmail.com
Egbe Egbe, Manfred, M.Sc.; M.A.; Ph.D.
Manfred has his Doctorate in Medical Anthropology from the Rovira i Virgili University, a Masters in Sustainable Regional Health Systems from the University of Deusto, another Masters in Anthropology from the University of Yaoundé I (Cameroon) and a third Masters in Medical Anthropology and International Health from the Rovira i Virgili University. He is a member of EASA (European Association of Social Anthropologists) and has carried out several research-oriented activities: project design, statistical analysis, evaluation of international development projects, workshops and coordination of conferences. Manfred has worked in various environments as coordinator of the Nascent Solutions International project on "Improving food security among refugees from the Central African Republic in the eastern Cameroon region".
manfred.egbe@urv.cat
Evangelidou, Stella, MA MSc PhD
Stella Evangelidou holds an International PhD in Transcultural Psychiatry (Autonomous University of Barcelona/Harvard University) with initial studies in Clinical/Health Psychology. She is a global mental health specialist and expert in community mental health intervention development for migrants/refugees, minorities and people in low-resourced settings. She has long experience in European and international public health projects (AcToVax4NAM, MyHealth, EPICENTRE, WHOQOL) as senior researcher and she has worked for mental health and psychosocial support (MHPSS) programs in humanitarian settings (Médecins Sans Frontières, ICRC) as mental health advisor and M&E manager. Her clinical work is focused on somatization. She is an invited lecturer on global mental health, quality of life and well-being, violence against women, psychosocial interventions for unaccompanied minors, MHPSS in low-resource settings and since 2019, she coordinates the module of medical anthropology at the Master of International Health and Cooperation (UAB). She is the external member of the coordination team of Medical Anthropology Research Centre (MARC). Currently, she is the migrant mental health referent for the project Barcelona CaixaResearch Living Lab, and consultant in community mental health for World Health Organization (WHO/PAHO).
evangelidou.stella@gmail.com
Fernández-Garrido, Sam M.Sc. Ph.D
Sam is a researcher and trainer in sexual and gender diversity and Transfeminist activist with a degree in Biology, she specialized in Feminist Studies and Medical Anthropology. Currently, she is investigating the role of gender and emotions in clinical practice with intersex people. She has recently coordinated the Participatory Diagnosis of Problems Presented by LGTBQI people in Sexual and Reproductive Health in the Municipality of Madrid (Madrid City Council, 2017). Together with Elisa Alegre-Agís, she is co-editor of two books on Autoethnographies MARC Collection of Medical Anthropology (in press). Among Sam´s articles are: "The autoethnographic mirror"; "Body records and construction of knowledge in a study on intersexual clinic (Publicacions URV, 2018), 'Trans genealogies (feminists)' along with Aitzole Araneta in Transfeminisms. Epistemes, frictions and flows; (Txaleparta, 2012) or 'Health rights from the recognition of diversity. Alternatives to the violence of the pathologization of trans identities in & nbsp; The disordered gender & nbsp; (Egales, 2010).
samfergar1@gmail.com
Franco, Lourdes, Ph.D.
Lourdes received her Doctor of Medicine degree from the University of Lleida (UdL) and her Masters degree in Health and Medical Anthropology (MIAMSg). Since 2010, she has been part of the GIPE / PTP of the Wassu-UAB Foundation, working on Female Genital Mutilation. Lourdes also is guest lecturer in the subject of Human Ecology of the Faculty of Medicine at the UdL.
lourdesfl76@gmail.com
Goldberg, Alejandro, M.Sc.; Ph.D.
Alejandro is a Social Anthropologist of the University of Buenos Aires. He has a Master in Medical Anthropology, and a PhD in Social and Cultural Anthropology specializing in Medical Anthropology and International Health, from the University of Rovira and Virgili. The nature of the work he performed has been Social, Cultural and Medical Anthropology, International Migrations and Refugees, from a trasnational perspective. He conducted ethnographic researches in many countries and contexts (Cuba, Spain, Italy, Argentina, Bolivia, Brazil, Portugal), developing an outstanding scientific production on the subject of international migrations and health. He has lectured at graduate and post-graduate levels in severaluniversities of Europe and Latin America. He has published extensively on these subjects and dissertated on papers in congresses. Currently, he is an Independent Researcher at the Anthropological Sciences Institute (CONICET-UBA).
alejandro.goldberg@gmail.com
Jacques Aviñó, Constanza M.A, Ph.D.
Constanza received her doctorate in Anthropology from the Rovira i Virgili University and graduated in psychology from the Central University (Chile), master's degree in "Ethnographic Research, Anthropological Theory and Intercultural Relations" from the Autonomous University of Barcelona (UAB) and master's degree in "Public Health" from the Pompeu Fabra University (UPF). She is a teaching collaborator at the Open University of Catalonia, UAB and UPF. She is a member of the working group on social determinants of health of the Spanish Epidemiology Society (SEE), in the immigration initiative. Currently, she is a researcher at the University Institute for Research in Primary Care (IDIAPJGol). Her lines of work are sexual and reproductive health, migration, gender and participation. She currently leads a project on social impact in Latin America and co-leads the project on social impact in Spain.
Llort, Antoniu, M.Sc., Ph.D
Antoni Llort Suárez is an Anthropologist and Social Worker. He recevied his Masters in Medical Anthropology and Doctorate in Anthropology from the Rovira i Virgili University (2016). He is specialized in ethnographic research, qualitative research linked to participatory processes, advocacy strategies, peer support and production of documentaries related to the use of psychoactive substances. Since 2008 he has been coordinator of collective health projects and reduction of damages and risks to the Addiction and Mental Health Service of the Hospital Sant Joan de Reus. He is also part of the research and social intervention team at Episteme and is linked to different activist movements at the local and international level.
antoniullort@gmail.com
Martínez Oró, David Pere, M.Sc.; Ph.D.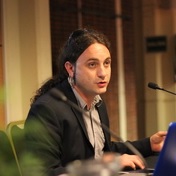 David Pere holds a PhD in Social Psychology, Masters in Social Sciences Research, and BA in Psychology from the Universitat Autònoma de Barcelona. He also received a Postgraduate degree in qualitative research (U. Amsterdam). Davis is expert in methodologies of investigation of complex social phenomena, a coordinator of the "Unit of Drug Policies" of the Autonomous University of Barcelona head of research in «Episteme. Research and Social intervention », and assistant lecturer at the Open University of Catalonia. He participates as an expert for different companies that provide consulting services in the European Union, and serves a member of the Catalan Institute of Anthropology and the European Society for Social Drug Research.
david@dpmo.cat
Muñoz, Araceli, Ph.D.
She holds a PhD in Social Anthropology from the Universitat Rovira i Virgili and BA in Sociology from the Universitat Autònoma de Barcelona and in Geography and History from the Universitat de Barcelona. She teaches at the School of Social Work of the Universitat de Barcelona. She is a researcher at Food Observatory - ODELA and at the Food in Vulnerable Contexts research team of the School of Social Work of the Universitat de Barcelona. Her research focuses mainly on three lines: food and vulnerable contexts; health, risk and food; and health and childhood. Currently she participates in the following research projects: "Rethinking food from a global and not a need reductionist perspective"; "Eating matters: environmental risks and food uncertainties in older people"; "Unaccompanied migrant minors in Spain. Current situation, care circuit and model of social and educational intervention for inclusion"; "Qualitative research of the 'Housing First' program"; and "Perception of risk of contamination by PTS through food in pregnant and breastfeeding women: MUMFOOD study".
aracelimunoz67@ub.edu
Offenhenden, María, M.Sc.; Ph.D.
Maria has her PhD from the Rovira i Virgili University; a degree in Anthropology with a socio-cultural orientation, from the University of Buenos Aires, Argentina (2007) and Masters in Migrations and Social Mediation from the Rovira Virgili University (2012). Between 2005 and 2010, Maria has worked on numerous social intervention projects aimed at the migrant population residing in Italy. Her areas of interest are: Anthropology of migrations, gender and health.
maria.offenhenden@urv.cat
Oña Esteve, Genís, M.Sc.
Genis holds a Master's Degree in Pharmacology (Universidad Autónoma de Barcelona, 2018), MSc in the Nervous System (Universidad Rovira i Virgili, 2017) and a Graduate Degree in Psychology (Universidad Rovira i Virgili, 2016). He has collaborated with several clinical trials conducted at the Institute of Biomedical Research and the Drug Research Center in the Holy Cross and Spain Paul's Hospital in Barcelon. His research focuses on the therapeutic potential of psychoactive substances, as well as the relationship between its consumption and global health. Currently, he is developing research activities in at ICEERS Foundation.
genisona@iceers.org

Paz Reverol, Carmen Laura, M.Sc., Ph.D.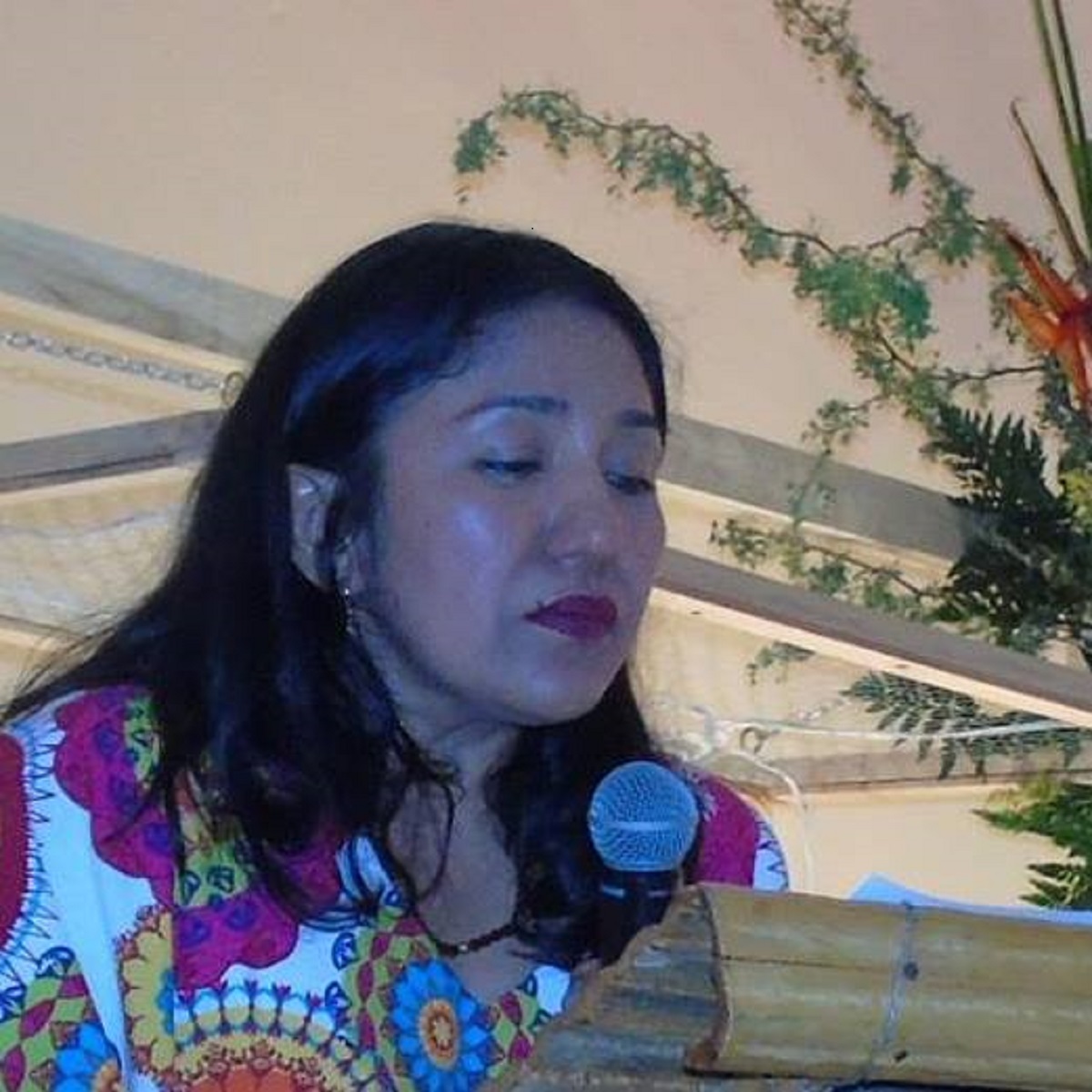 Carmen has her PhD in Anthropology from the Rovira y Virgili University, Master in Medical Anthropology and International Health (URV), a Masters in Anthropology and History of Venezuela; Bachelor of Education (LUZ). She is Professor of Exclusive Dedication at the University of Zulia (LUZ), Coordinator of the Master Program in Anthropology of the Division of Graduate Studies of the Experimental Faculty of Sciences of the University of Zulia, Principal Delegate to CONDES by the FEC, and Coordinator of the Research Line: Social meanings and care of diseases.
carmen.paz@fec.luz.edu.ve

Serrano, Mercedes, M.Sc.
Mercedes Serrano Miguel (Zaragoza 1976) holds a doctorate in Anthropology from Rovira i Virgili University. She has a degree in Social Work from the University of Zaragoza and a degree in Social and Cultural Anthropology from the University of Barcelona. She has a master's degree in Psychiatric Social Assistants from the University of Zaragoza and a Master's degree in Medical Anthropology from the Rovira i Virgili University. She has worked as a social worker in different care and rehabilitation services of the Xarxa Publica de Salut Mental de Catalunya. She is currently a lecturer within the Degree in Social Work at the University of Barcelona. As a researcher, she has made different stays in Brazil, receiving a scholarship from the Federal University of Rio Grande do Sul (UFRGS). She has also collaborated with the "Mental health, alcohol and other drugs" team of the State Secretariat for RS Health, working on the project "Guia de Gestão Autônoma da Medicação" (GAM Guide).
mercedes.serrano@ub.edu
Triuzzi, Serena, Ph.D.
Serena received her Doctorate in Social Anthropology from the University of Sevilla (2017) and her Masters degree in Cultural Anthropology and Ethnology from the University of Bologna. She has been part of Taraceas S. Coop. And., an interdisciplinary team specialized in social research and consulting. She is author of ¿Es feminista parir en casa? Dilemas y contradicciones en la relación entre feminismo y parto en casa (2017). She is expert in feminist perspectives in Medical Anthropology. Her research interests are in the conceptualization of Reproductive Health and in historical construction of the management of pregnancy and childbirth.
se.triuzzi@gmail.com
Walther, Marc Dr.
Dr. Walther holds a degree in medicine from the University of Bern / Switzerland (1981). Specialization in psychiatry and psychotherapy (1994) and in psychiatry and psychotherapy for children and adolescents (2002). I worked in different linguistic regions of Switzerland and I increasingly focused on the care of migrants and victims of war and torture or other human rights injuries, working for the NGO "Belongings" in Lausanne / Switzerland and after say migrating Barcelona in 2005 to EXIL. Master in "Medical Humanities" from the University of Varese / Italy (2004). THIS experience reinforced my interest in medical anthropology, in the history of medicine and bioethics. Dr. Walther has trained in different forms of psychotherapy that I have practiced in the Public Service and in private practice, including music therapy and psycho-corporal approaches and others. He works as a social security expert in Switzerland Until the summer of 2021, the moment I want to retire and open up to new projects.
walther.marc@gmail.com